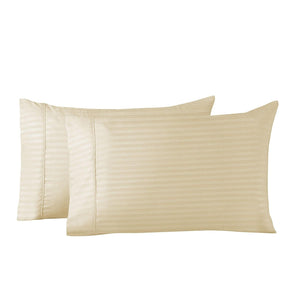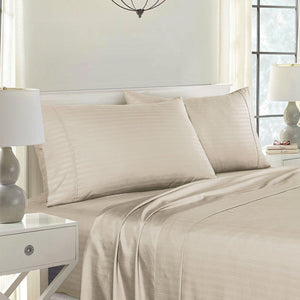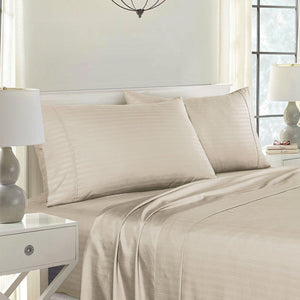 Deals499
Royal Comfort Twin Pack Pillowcases Cooling Bamboo Blend Ultra Soft 51cm x 76cm 51 x 76cm Sand
Upgrade your pillowcase and lay your head on the sumptuously soft Blended Bamboo with Stripes Pillowcase Set, designed by Royal Comfort!
Each pillowcase is expertly crafted from a 40% natural bamboo and 60% premium microfibre blend.
Impeccably smooth and soft, with a silken lustre finish, they also feature a contemporary, striped design.
Highly breathable with moisture-wicking properties, each pillowcase is naturally hypoallergenic, anti-microbial and odour-resistant.
Available in a variety of neutral, yet classic, colours, each set comes with two pillowcases.
Features:
Brand: Royal Comfort
Contemporary, striped design
Impeccably smooth and soft, with a silken lustre finish
40% natural bamboo and 60% premium microfibre blend
Experience optimal comfort and a relaxing night's sleep
Thermal-regulating properties that keep you warm in winter and cool in summer
Highly breathable with moisture-wicking properties
Naturally hypoallergenic, anti-microbial and odour-resistant
Each set comes with two pillowcases
Colours Available: White, Sand, Silver Grey, and, Charcoal
Package Contents:
2 x Pillowcases (1 x Twin Pack)