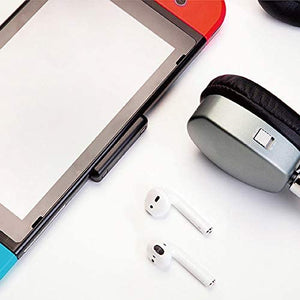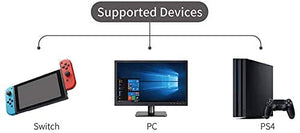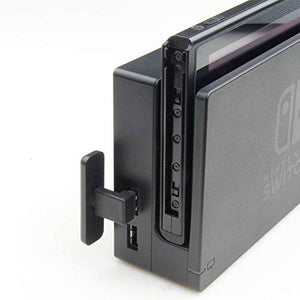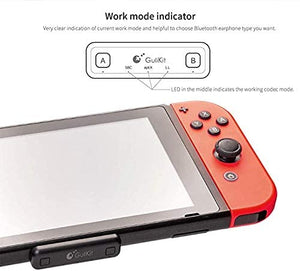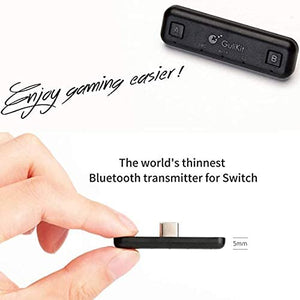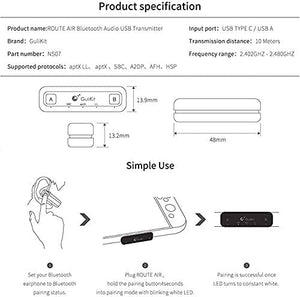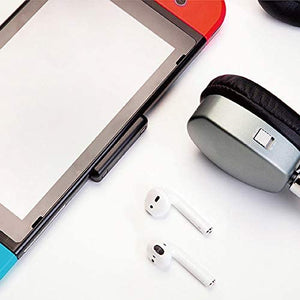 Deals499
Premium Bluetooth Adapter Route air Pro Support in-Game Voice Chat compatible with Nintendo Switch, Nintendo Switch Lite, PS4 and Laptops
Premium Bluetooth Adapter Route air Pro Support in-Game Voice Chat compatible with Nintendo Switch, Nintendo Switch Lite, PS4 and Laptops
Features:
Super Low Latency: Enjoy smooth gaming with no lag supported by Qualcomm aptX Low Latency codec and digital HIFI audio.
Slimmest Design: The thinnest Bluetooth wireless audio adapter (comes with a USB-C to USB-A Adapter) with only 5mm thick body exclusively for the Nintendo Switch & Switch Lite, PS4 and PC
Dual Streaming&HIFI Audio: Support two headphones with wireless HIFI audio simultaneously and all Bluetooth 5.0, 4.0, 3.0 or 2.1 compatible .
Plug and Play: Customized USB C port for easy use, dual buttons for two earphones connection with fast and simple pairing.Clear audio codec indication by small LEDs.
Specifications:
Item Dimensions: 4.8 x 1.3 x 1.3 cm.
Item weigth: 0.05 kg.
Package Dimensions: 7.9 x 7.8 x 2.7 cm.
Package weigth: 0.05 kg.
Package Content:
1x Premium Bluetooth Adapter Route air Pro Support in-Game Voice Chat compatible with Nintendo Switch, Nintendo Switch Lite, PS4 and Laptops