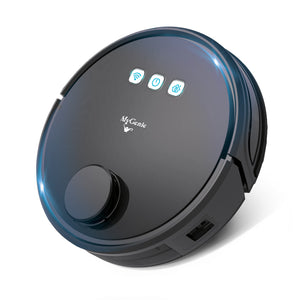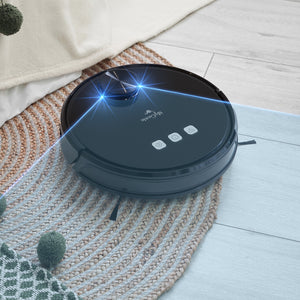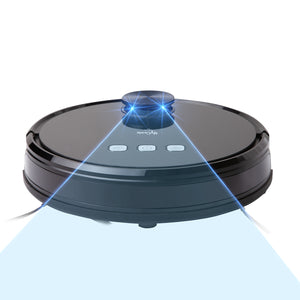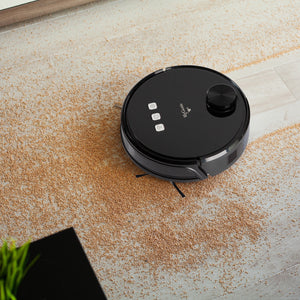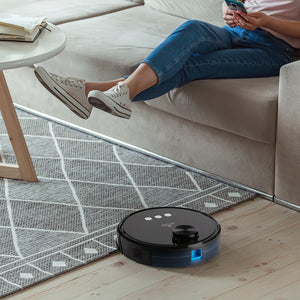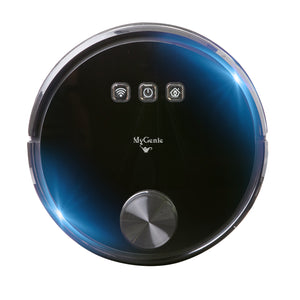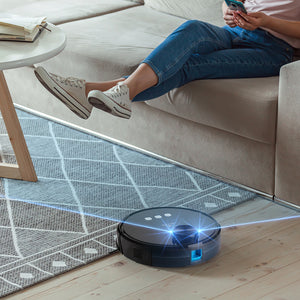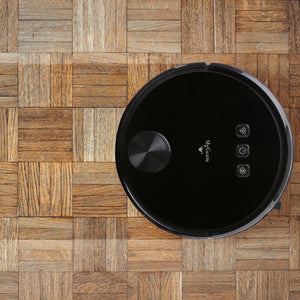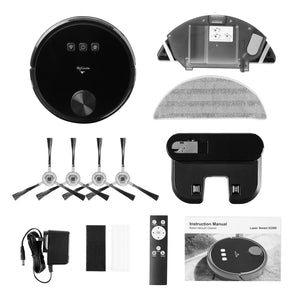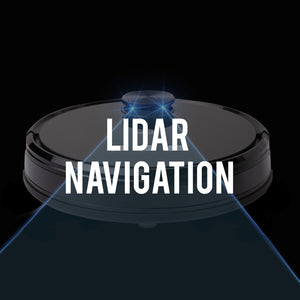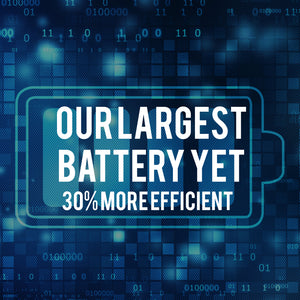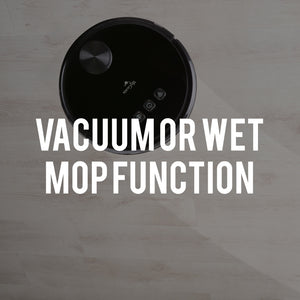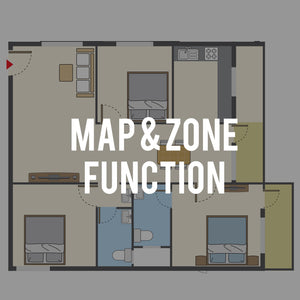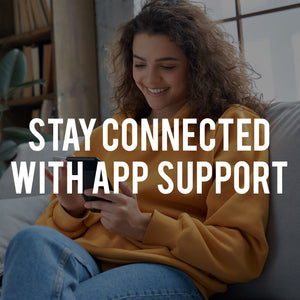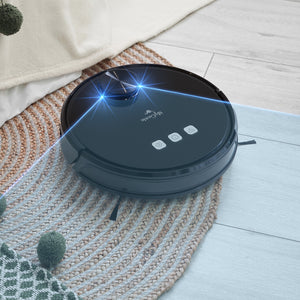 Deals499
MyGenie Laser Smart Pro IQ 360 Robot Vacuum Cleaner Black WIFI Remote Control
If you're in the market for a robotic vacuum cleaner, you've probably heard about LiDAR technology and how it's changing the game. But what is LiDAR?
LiDAR (which stands for Light Detection and Ranging) is a laser-based scanning system that creates a 3D map of an environment. This makes robotic vacuums equipped with LiDAR much better at navigating around furniture, creating a map of the room and learning where obstacles are, since the laser is scanning at ground level.
Multiple floors are no problem, as the LiDAR laser can create a map with one scan, then save it for future uses. An infrared, rotating laser-head sensor scans the room 360 degree ahead of time preventing it from bumping into furniture, remembering the floorplan and where it's already cleaned, even if the battery runs out.
The app also lets you schedule cleaning times, set boundaries, and monitor the robot's progress from anywhere.
Designed with all floor types in mind including spot cleaning vacuums and even mops allowing you to take control with the mobile app and remote control provided.
Switch between cleaning modes, schedule cleaning, select room cleaning, create virtual no-go zones, set zones to clean, automatically increasing suction to the max mode when a carpet is detected, easily transitions from hard floors to carpets.
And best of all this robotic vacuum automatically returns to the charging base after cleaning is completed or the power supply is insufficient, to ensure it's always charged and ready to clean.
Features:
Brand: MyGenie
Model: IQ360 Laser Smart Pro with Lidar Technology
Vacuuming, dry, and wet mopping capabilities
360-degree cleaning
Wifi technology
App defined off-limit area
Remote control
Phone app compatible with both Apple and android devices
3D Filter + HEPA filter
Environmental awareness system leaves no unreachable areas
3 power modes including energy saving, standard ans turbo mode
Multi-sensor collaboration accurately senses the surrounding environment
Defined cleaning area and map management
Automatically increases suction on carpets
Spot cleaning function
Automatic cleaning and auto-charging function
Specifications:
Dustbin Capacity: 0.5L
Charging Time: 300 minutes (approx.)
Cleaning Time: 90-120 minutes (approx.)
Power: 100-240V/50-60Hz
Battery: 3200mAh Lithium-Ion Battery
Product Weight: 2.8kg
Product Dimensions: 32cm x 32cm x 9.8cm
Package Dimensions: 61cm x 36cm x 15.4cm
Package Contents:
1 x Robot Vacuum
1 x Charging Base
1 x HEPA
1 x Water Tank
1 x Water Pad
1 x Cleaning Brush
1 x Power Adaptor
1 x Remote Control
4 x Side Brushes
1 x User Manual