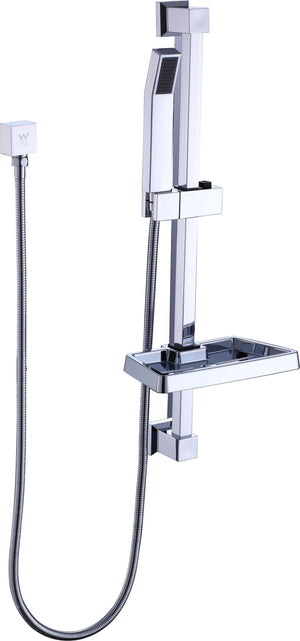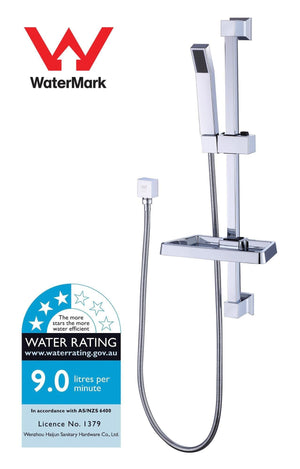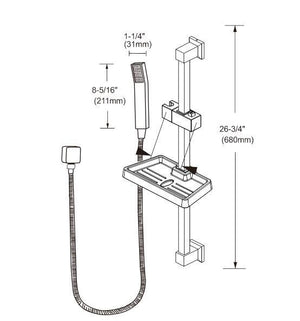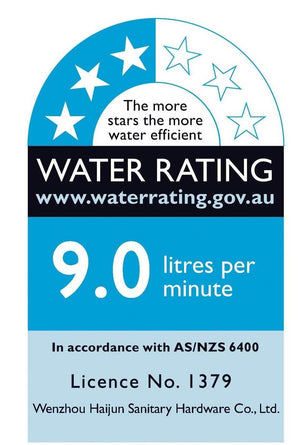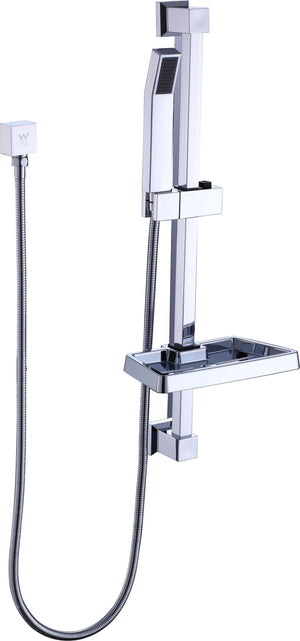 Deals499
Hand Held Shower Rail Soap Dish Bathroom Set
Another fantastic product from DELLA FRANCESCA comes in this fully Australian Certified Quality Bathroom Shower COMBO at a fraction of the price of other retailers! No matter the design of your bathroom - this unit will add a touch of sophistication and elegance that you will adore time and time again.
The Della Francesca All-in-One Shower Wand is a modern marvel for your bathroom, and it's sure to deliver a truly transformative shower experience.Use the wand like a traditional shower head by keeping it on its wall bracket, or take it off for an invigorating customised shower thanks to a flexible cord. The choice is up to you.
Whether it's a new bathroom or a refreshing renovation, this all-in-one wand is a terrific addition. It's designed and manufactured by Della Francesca, a leader in quality plumbing products for the home. And this wand is even smart for the environment (and for your water bill). It's WELS-rated for 3 stars and a water efficiency of 8.08 Litres per minute.
Don't compromise and don't settle for the ordinary when it comes to your next shower. Order your Della Francesca All-in-One Shower Wand today for a fraction of what you'd pay for similar products with other online retailers.
Features of the Della Francesca All-in-One Shower Wand:
Hand held shower
Stainless steel shower rail
Shower rail, square hand held shower , flexible cord, and all hardware included
Installation instructions included
Specifications:
Total height of shower rail: 680mm
Length of hand held shower : 211mm
width of hand held shower: 31mm
WELS Licence No: 1379
WELS Code: T1-CHR
Model Name: T1-CHR
Reg. Number:S12323
Star Rating:3 (> 7.5 but <= 9.0)
Nominal flow rate :8.08
WC to appear on label :9.0
Package Content:
1 x Hand Held Shower Rail Soap Dish Bathroom Set
Note:
COM Return Policy:
The product must be unopened and in brand new condition, with the return to be organised by the customer. Once received and verified to be in the condition specified, refund is only of the item value minus 15% restocking fee (not including initial shipping). An additional return charge, which is same cost as that of initial shipping, will be deducted from the refund on returns due to delivery failure caused by customer error. For the health and safety of our staff and other customers, we are unable to accept returns of personal use items.