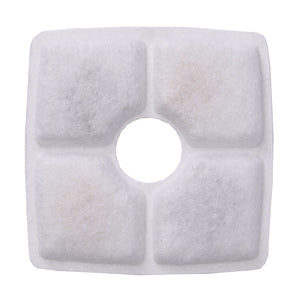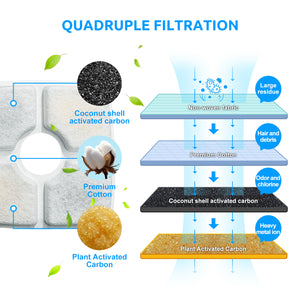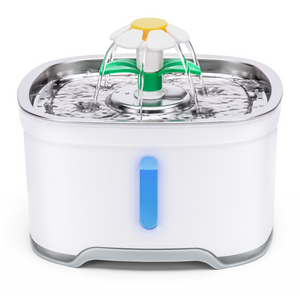 Deals499
8 x Pet Dog Cat Fountain Filter Replacement Activated Carbon Ion Exchange Resin Triple Filtration System Automatic Water Dispenser Compatible
8 Pieces Pet Cat Fountain Filter Replacement Activated Carbon Ion Exchange Resin Triple Filtration System Automatic Water Dispenser Compatible
Features:
[COMPOSITION MATERIAL]: Each fountain filter is composed of a cotton layer, activated carbon, and an ion-exchange resin.
[PURIFYING PERFORMANCE]: Pet fountain filter can filter hair, residue, remove bad tastes and odours from water, keep water fresh so that pets can drink clean and fresh water.
[REPLACEMENT FREQUENCY]: Please soak filters replacement with water for 10 minutes and rinse it under running water completely before use. In Winter, 1 piece filter can purify pet fountain water for 2 to 4 weeks for cats. While in Summer, the filter should be replaced once or twice every two weeks since pets use the fountain more often throughout hot days. If it is for multiple cats, frequently changing is needed.
Package Contents:
8 x Filters (4 filters each pack)